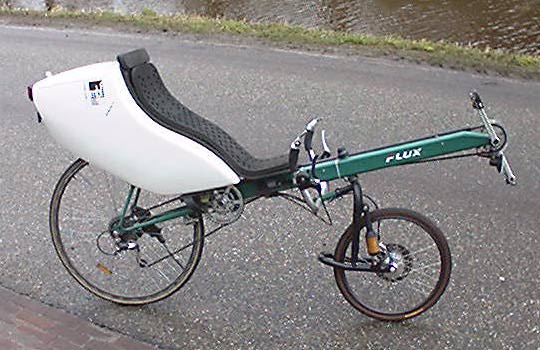 Especially for recumbents with 20" (451, 440 & 406) wheels and high frontwheel loads we have develloped a swingarm suspension fork..
The fork can be supplied in kitform (for those with access to brazing equipment) or made to measure.
The suspension is by a Cellasto (MCU) spring, the hydraulic Stabilus shock absorber is a special devellopment for bicycle use. The swingarm reacts very sensitive, and improves roadholding considerably. Especially the angled crossing of ridges will be much improved and much safer.
Comfort is improved as well, the rearwheel now being the limiting factor.
Suspensiontravel is about 50 mm, but this is also dependent on the chosen settings.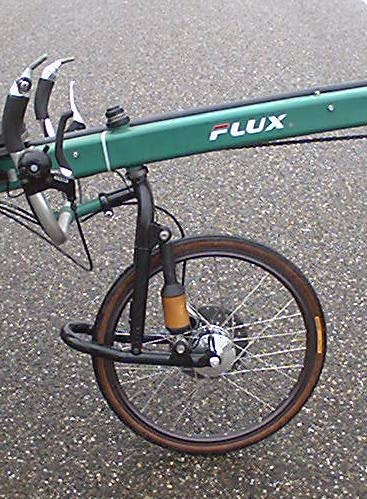 The fork can be supplied with cantilevermounts but an optional diskbrake is also possible. Here a Sachs on a Son dynohub is shown.

The shown fork also features an optional handlebar mounting

last known Prices (from Kiel Windeweer)
Powdercoat and ready to fit: C 385
Kit (unpainted, pivots to be fitted): C 285
OEM prices and options on application