Nicola Barra ~1938?
frpm the M-Gineering study collection
(c) 2011

---
Before WO2 framebuilders in France built sophisticated bikes which even now look modern. The aluminium frame shown below is a nice example. Handbuilt , welded by hand with oxy-acetylene, equpiped with novel cantilever brakes and with great details Builder is Nicola Barra, who first worked on his own, during the war for Garin, and after the war again for himself. This is an early one, later post war bikes have the framenumber on the headtube.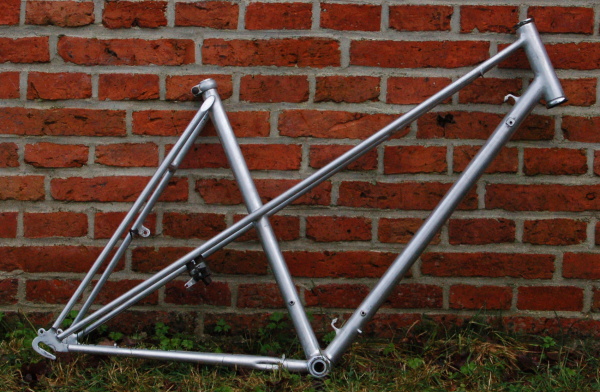 Overview of the mixte frame. 1400 grams as shown with headsetcups, rearbrake, seatcollar and BB cup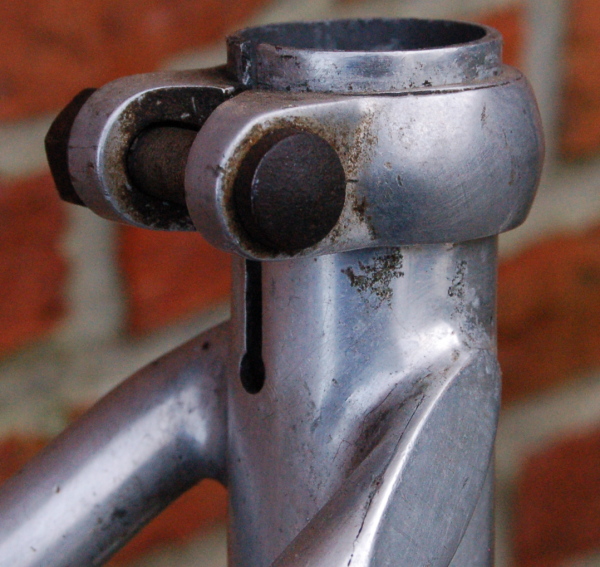 seatcollar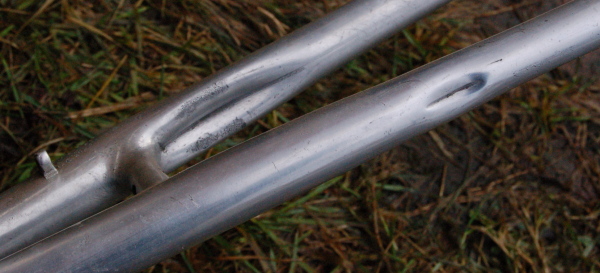 To provide clearance for the narrow cranks l (Stronglight 49D with Rosa chainwheels (48-32) the lefthand chainstay is indented as well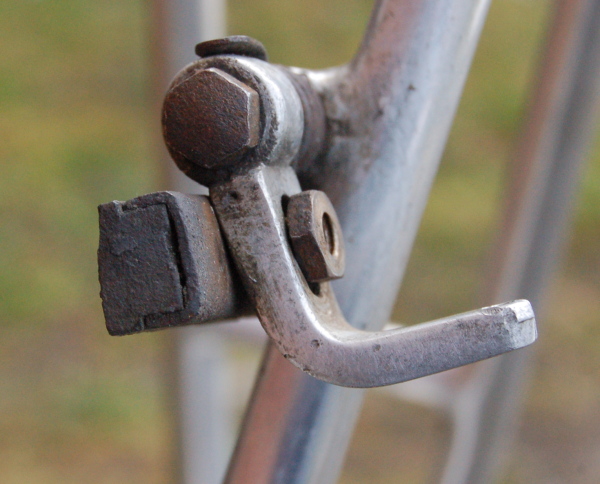 The originale cantilever. Pivots around the bolt, which isn't the best of idea's: It increases the chance of the bolt loosening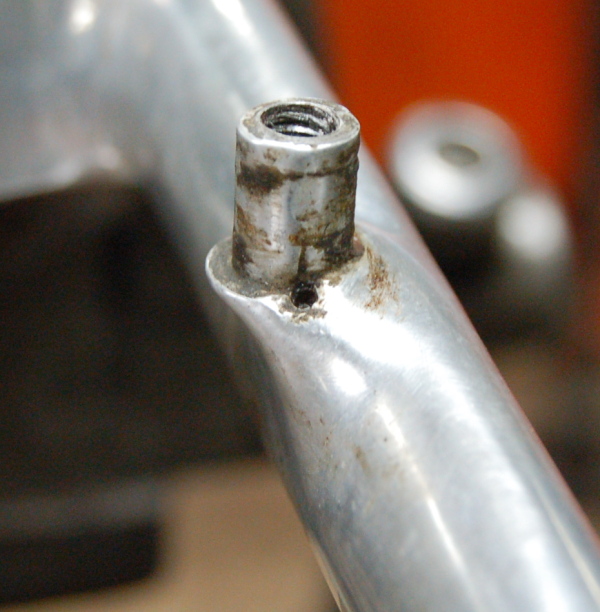 The brakepivot on the fork, with the hole for the returnspring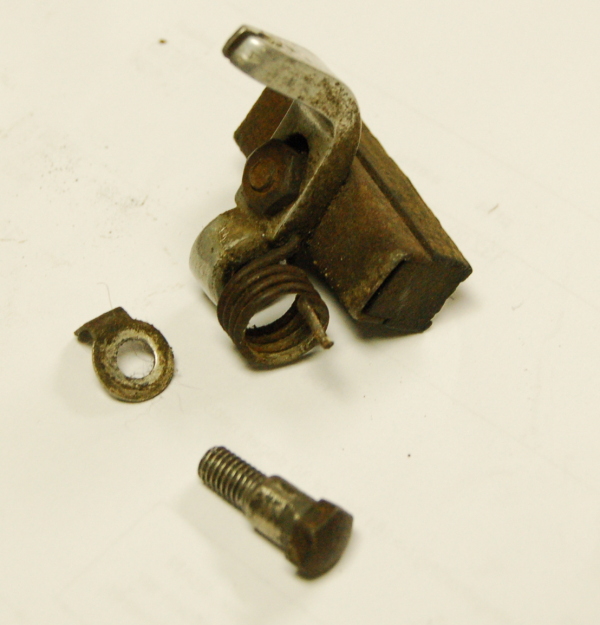 The brake in pieces The pivotbolt clamps the washer with the lip, which catches the brakearm before this hits the frame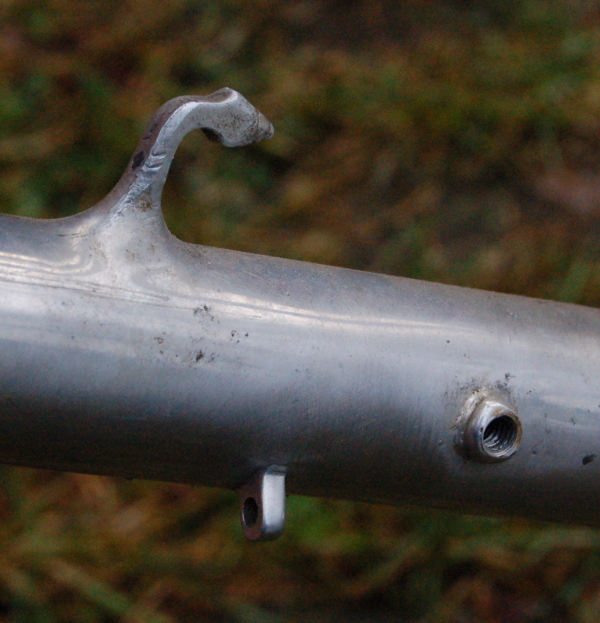 Try welding this with a torch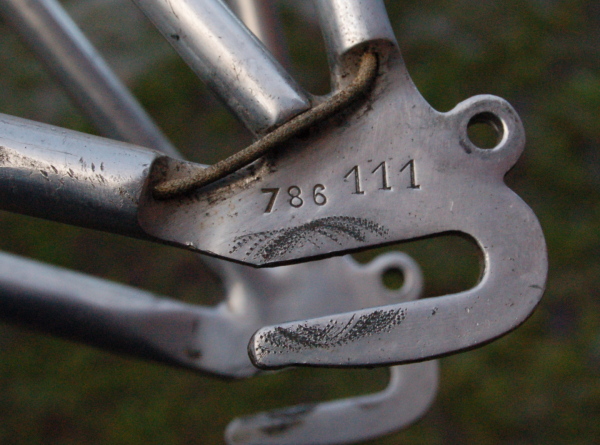 Rear dropouts with the original cotton insulated wire. The frontfork is stamped 111 too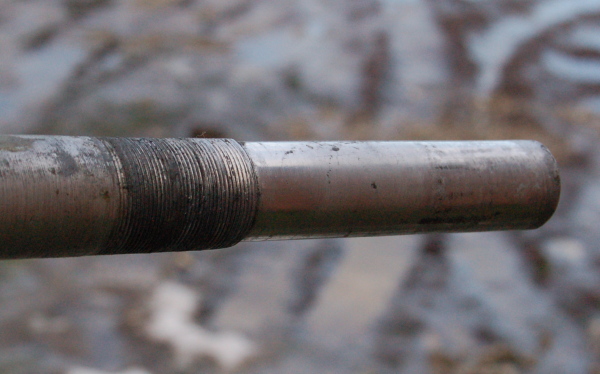 Steerer with extension for the external clamping stem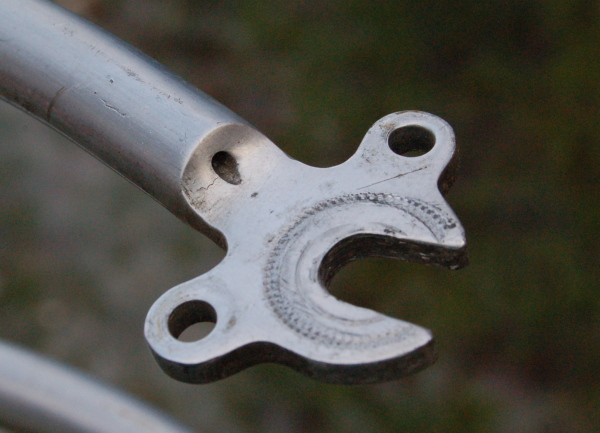 Front dropout. And yes that is a crack, but you should see the other leg! (frame isn't my size anyways ;) )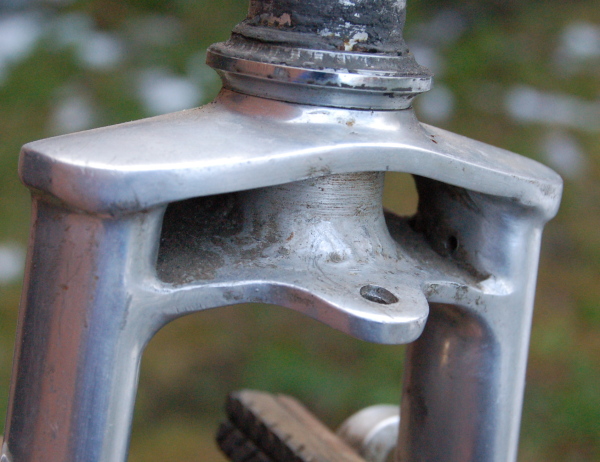 Twin plate crown shows how the fork was constructed. The topplate is welded to the forklegs, the lower plate is attached to the steerer. Next the subassemblies are slid together, and welded where accessible.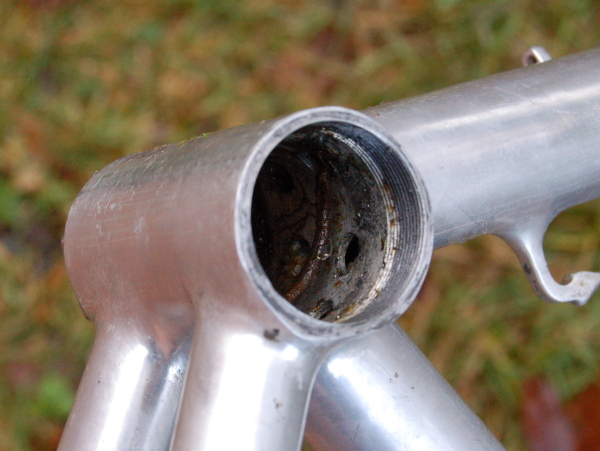 Many ventholes, not only convenient for the wire, but also necessary to wash out all the corrosive flux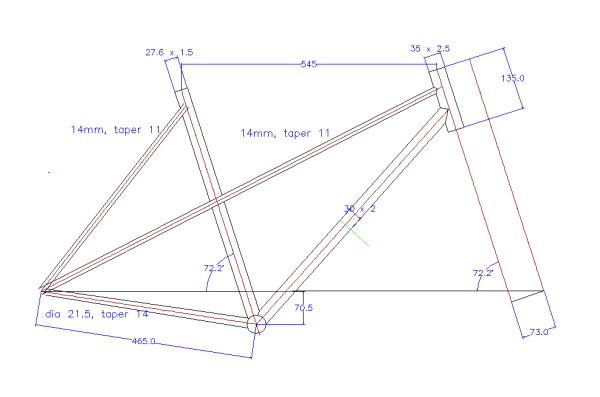 The dimensions of the 52,5cm frame. It is the most flexible frame I've had the pleasure of of putting on the alignment table: 40 Nm/degree, while a Columbus SL etc would be closer to 80 ;)


Literature

Raymond Henry, : Nicola Barra, French Frame builder, Proceedings 12th International Cycling History Conference
Bicycle Quarterly Summer 2008 issue